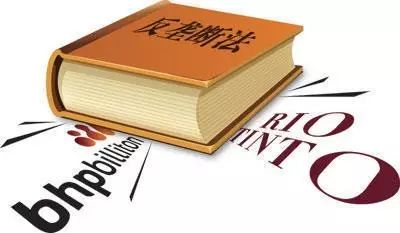 [导读:中国目前正在紧锣密鼓地展开《反垄断法》的修订工作,这是自该法案10年前生效以来的第一次修改。国家发改委预计将在9月底之前向国务院提交修订草案。据国家发改委的一名官员表示,由国务院制定的公平市场竞争审查制度(The fair market competition review system)将会纳入此次修订中。同时,这位官员表示,根据过去的执法经验,发改委希望,此次修订将会更好地释明一些此前曾因规定不明确而引发混乱的领域。(本文源自中国最高人民法院官网。导读系本公众号原创,转载请注明文字出自本公众号。)]
China is revising its anti-monopoly law, the first such move since thelegislation took effect 10 years ago. The draft by NDRC will be submitted forreview next month, according to an official from the countrys top economicplanner.
The revision is expected to incorporate into law the fair marketcompetition review system outlined by the State Council, the nations Cabinet,according to an official from the National Development and Reform Commissionwith direct knowledge of the matter who declined to be named.
Officials from local governmental regulatory bodies will be heldaccountable for administrative monopoly abuses such as granting favorableconditions to preferred enterprises at the expense of other market players, theofficial said.
Once the draft is approved by the National Peoples Congress, the countrystop legislative body, it will be illegal for policymakers to createpreferential policies to favor certain companies or limit their market access.
Based on its past law enforcement experiences, the NDRC hopes that someunclear areas that may cause confusion can be better addressed in the revisionof the legislation, the official said.
The official said the draft version is expected to be submitted to theState Council for review by the end of this month.
Wang Junlin, a Beijing-based lawyer specializing in international commerceand business competition, said the revision, if approved by the toplegislature, would mark a huge step forward by China as it improves itsanti-monopoly law enforcement.
In 2016, the State Council published guidelines on establishing a faircompetition review system, requiring local policymakers and regulators toperform self-reviews before issuing policies related to the economic activitiesof market players.
Despite the guidelines, some local authorities reportedly have disregardedthe self-review process since it was not mandatory.
The NDRC cracked down on 18 cases in 2016 involving local governments foundto have aided enterprises price-fixing by issuing discriminatory conditionsfor market entry or requiring businesses to use goods and services provided bydesignated producers in the utilities, tourism, clothing and building materialsindustries.
Shi Jianzhong, vice-president of China University of Political Science andLaw, said by putting fair market competition into legislation, it is no longerjust a reminder for local governments.
"It can be used as a preventive tool for law enforcement agencies.Currently, authorities launch investigations only after dubious activities arefound," he said.
Zhang Qiong, an expert and consultant for the Anti-Monopoly Committee ofthe State Council, said anti-monopoly law enforcement is expected to expand tonew areas, such as artificial intelligence, big data and other new, emergingindustries.
Law enforcement agencies will be required to adapt to new marketdevelopments, according to Zhang.
Cyber economy is expected to become a new area that the law enforcementagencies will watch closely, according to Deng Zhisong, a senior partner at theBeijing office of the Denton global law firm.
--------------------
微信公共号名称:"反垄断实务评论"
微信号:Antitrust_Review
我们致力于提供中国反垄断法最新资讯,包括法规速递、执法机关动态、行政执法、民事诉讼、中外反垄断法交流、学术研究等。提供案例解析、理论介绍、律师实务操作指南,以及原创反垄断法评论和文章,部分内容为中英文双语。欢迎您的关注。